We have been breeding pedigree dogs since 1994, yet animals had been our passion
from the early childhood. There were always some flying, crawling or jumping creatures around.

We have reared several generations of Labradors; dogs we bred work as dogs for the blind,
in children therapy as well as in hunting.
But first and foremost they make excellent family pets for families all over Poland and abroad:
in Germany, France, Russia, Denmark, Great Britain, India, Indonesia, Hungary, Italy,
Finland, Turkey, Sweeden and Norway.
Due to our experience, we have been interviewed for canine press and asked
for professional advice when the need arose.

Both of us are proud to have been awarded the
Golden Mark of Distinction by the Polish Kennel Club .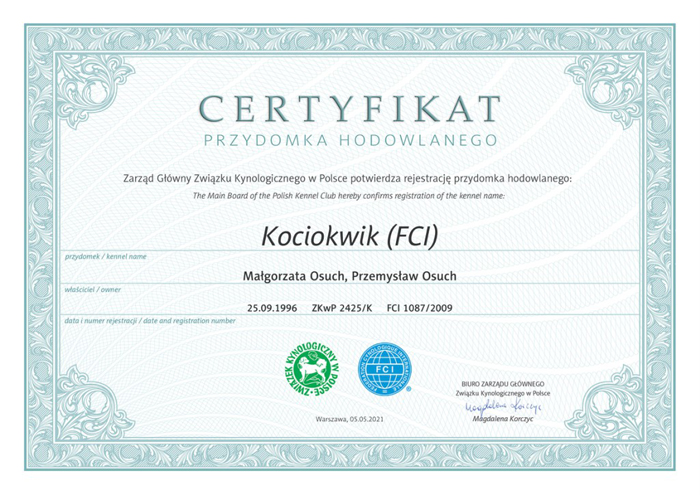 We love working with dogs and photograhy.
Polish Kennel Club,
Polish Hunting Association,
Federation Cynologique Internationale,
Polish Retriever Club
Midland Counties Labrador Retriever Club